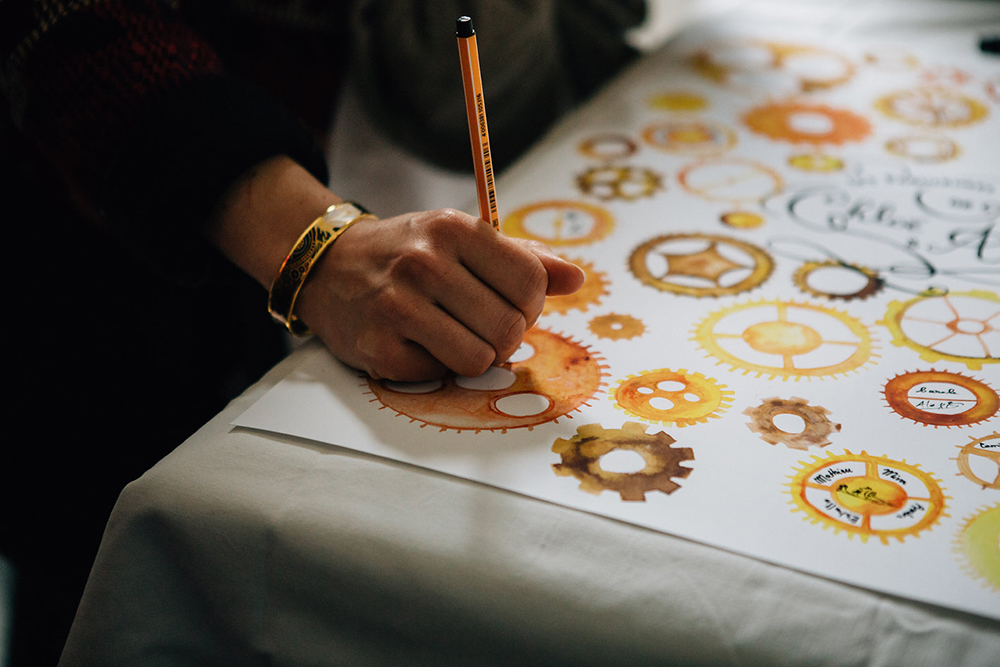 ---
Inspiration
Style Inspiration : Jules Verne, steampunk, Nantes' Machines de l'Ile, Alphonse Mucha
Guest Book Inspiration : Tree (guests write their names on the leaves), pile of books (guests write their names on the covers)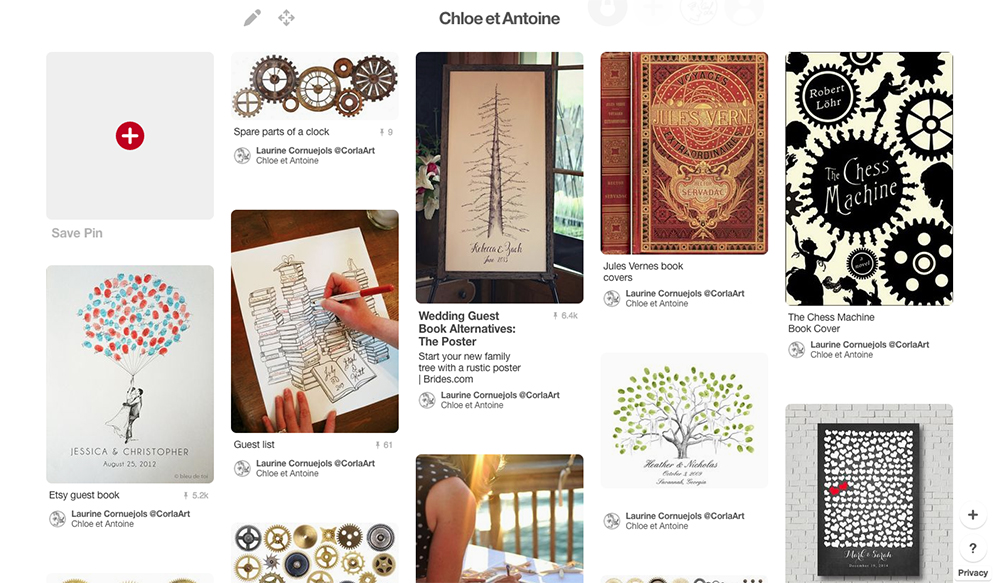 Thumbnail sketches
I started by sketching a few different options: luxurious vegetation, old cogs, fishes and diving suit, strange machine, planets. Chloe really liked the idea of the old cogs.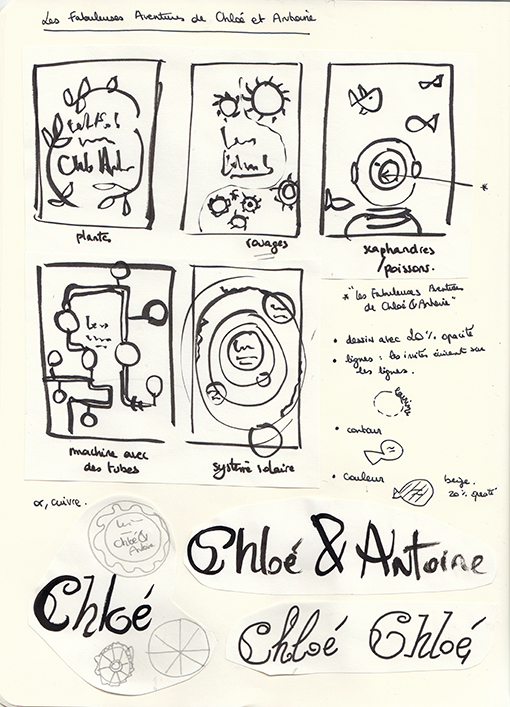 Refined sketches
I tried a few different lettering options for their names in the centre.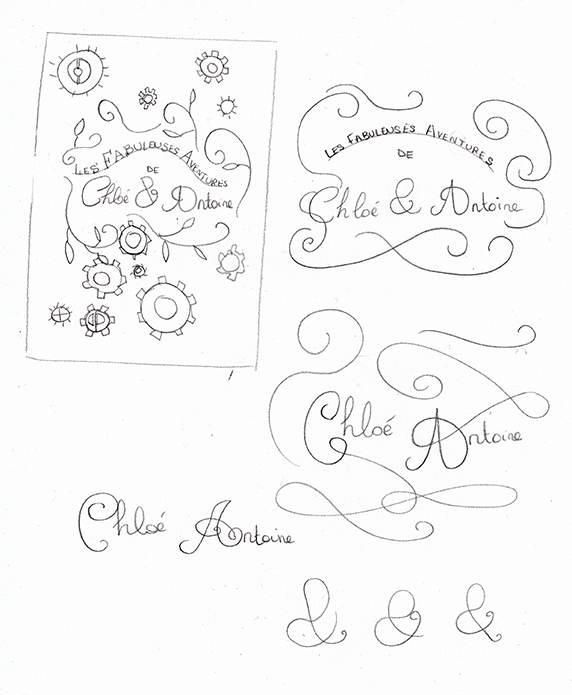 Watercolour test
I painted some old cogs in watercolor and arranged them on a page to get an idea of what the final poster would look like.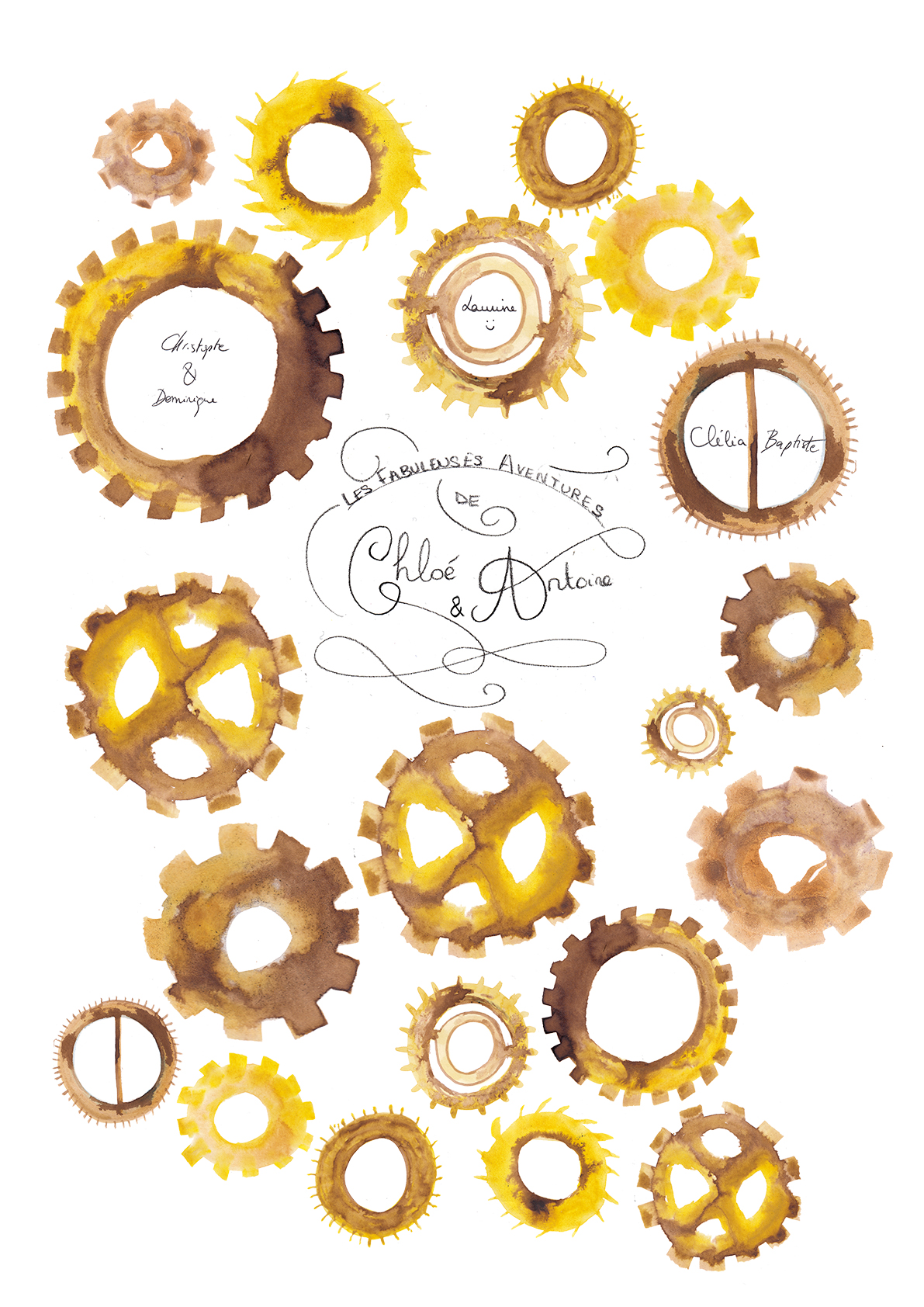 The final poster
The poster with finished lettering and watercolour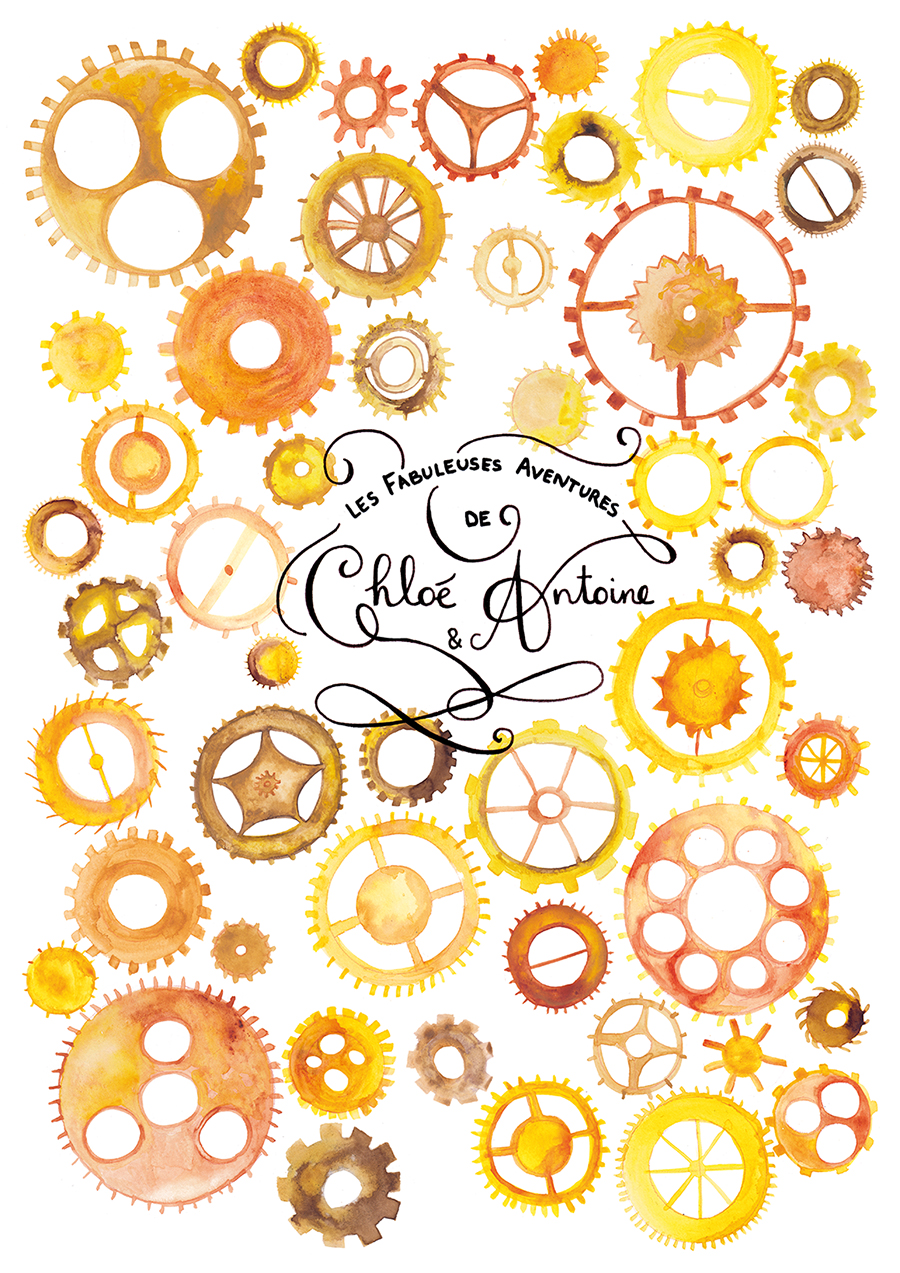 Chloe & Antoine's Wedding Guest Book
Created April 2017
Project Duties Art Direction, Illustration, Lettering
Industry Wedding
Client Chloe & Antoine
Brief
Chloe & Antoine commissioned me to create an illustrated poster for use as their wedding guest book. The idea is that every guest personnalises the poster by signing their name, creating a nice memorabilia for the newlyweds.
They wanted something a bit different, that would reflect their personality and the style of their wedding.
Artistic considerations : About 80 people invited so about 80 repeated elements on the poster or 80 blank spaces. Printed in A2